Last release has been a while ago. I've been more looking into how people are exactly using Clipboard Actions, in order to improve existing and add new features.
What's new in this release:
1. New Features: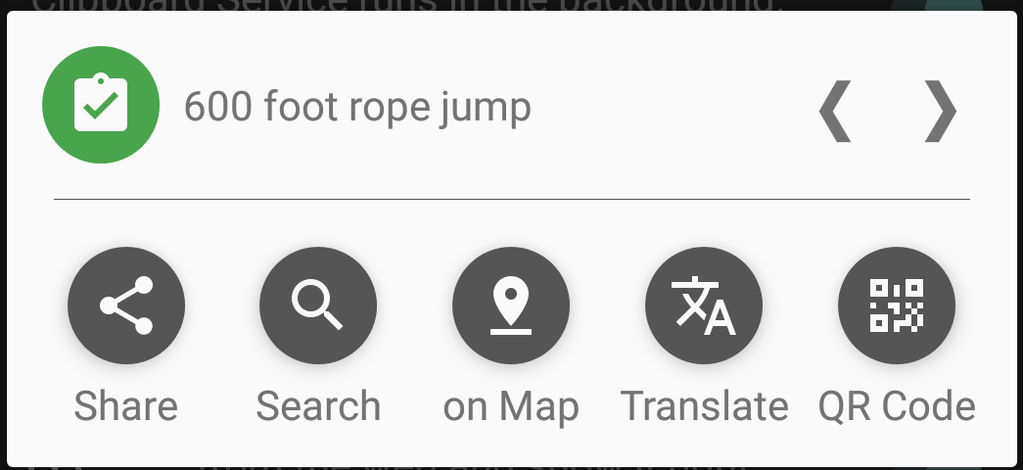 Jump to previous clipboard entries!

Setup your favourite/most used app as the default action (still in beta).
2. Improvements:
Bug fixes for call action.

Fix for Android M users: allows choosing between different Map Apps again.
Previous version:
Convert a text into a QR code.

Shorten an URL with bit.ly!