It's Christmas Vacations & I finally found time to add some new features to Clipboard Actions.
What's new in this release:
New Feature:
Share media: download images (e.g. GIFs!) and share it immediately.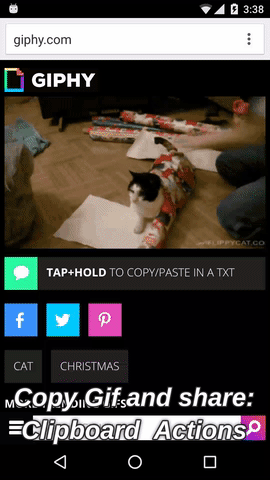 Improvements:
Previous version:
Jump to previous clipboard entries!

Setup your favourite/most used app as the default action.